Shawn Buckwalter Receives ASPE Legacy Award
Posted: 8/1/17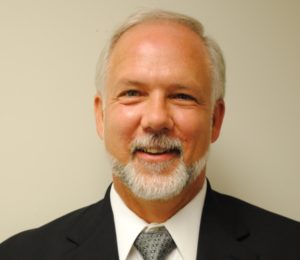 Shawn Buckwalter, Director of Preconstruction for EGStoltzfus Commercial Construction, was recently selected to receive the Merle W. Heckenlively Founder of Standards Award from the American Society of Professional Estimators (ASPE).
The prestigious legacy award is presented to an individual who has made significant contributions to developing and standardizing universal principals of ethics, integrity, values and ideals when creating standardized estimating methods for Standard Industry Practice. Buckwalter accepted the award last month at ASPE's annual conference, held this year in Denver, CO.
Buckwalter has been promoting ethical estimating standards for over 35 years. He attended Millersville University and began working in the trades as a laborer in stucco and plastering. He worked his way into estimating and project management and later went on to own his own construction company. Buckwalter joined EGStoltzfus in 2012 and was named Director of Preconstruction in 2016.
Buckwalter is a member of the ASPE is a Passive House Institute US (PHIUS) Certified Builder.
Congratulations to Shawn for this well-deserved industry award!